Dear forum readers,
Doc1 is the nickname ascribed for the patient whose first stage repair HT was discussed at
http://www.hairsite.com/hair-loss/board_entry-id-12324.html
Previous relevant details
Patient particulars
The patient is almost 30 and would have been a advanced NW 4/ early NW 5 if he had not got any HT.
Previous 2 strip HT surgeries were performed by a famous N. American HT surgeon.
The first HT was for 3500 grafts in the frontal area.
It was followed 4 months later by an 1100 grafts strip surgery, the grafts being placed in the crown area.
In both instances, surgical staples were used for closure of the strip wound.
Before pictures
The following are pictures taken when Doc 1 visited us, before we operated.
Doc 1 has
a thinned out scalp donor,
straight hair, and,
a high skin - hair color contrast.
He is in a difficult situation because he has limited scalp donor and has an island of transplanted hair on the crown.
The grafts are placed in the centre of the crown with bald patch around.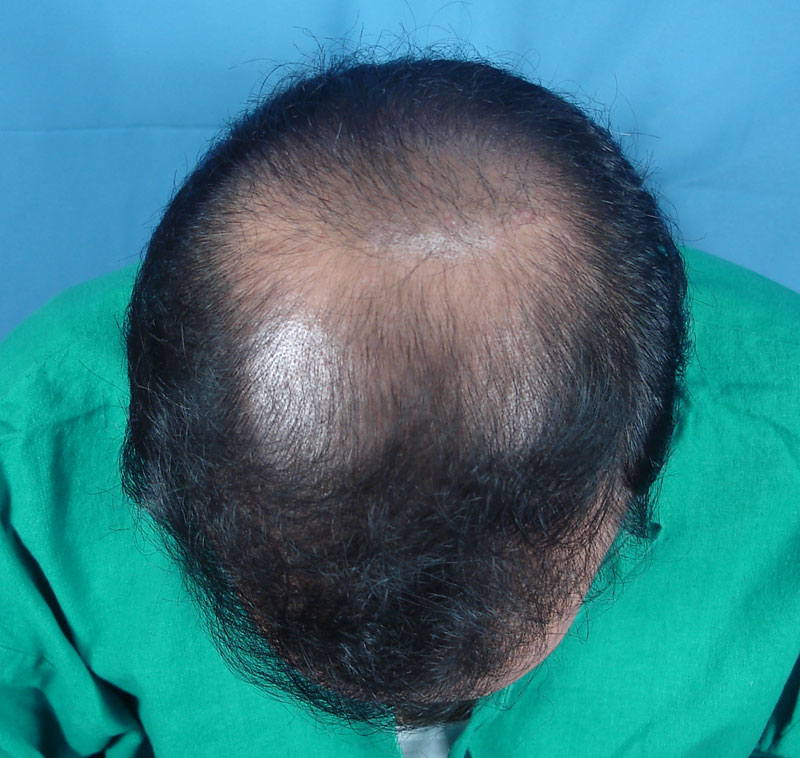 The areas on both sides of the donor are unusually thinned out.

Comparative pictures of the different types of donor hair.
The thick calibre hair on the left is the beard donor hair, while the remaining are scalp donor hair.

Regards,
Dr. A