Dear forum readers,
Many people wearing hair systems contemplate a solution to get rid of the hair system.
At the same time, they do not wish to settle for a thin hair density.
They want an all weather, wet hair, dry hair, bad hair day, windy hair day proof HT.
The patient discussed in this thread (nickname Alexander) is one such.
He has been wearing a hair system for some years.
There are many instructive details in his progress that I will like to share with you.
But first the pictures and the particulars.
Patient has undergone 2 sessions of FUHT at our clinic.
The first session was performed in Nov 2006.
In Sept 2007 he underwent his second session.
These pictures are from Nov 2006 and Sept 2007.
Nov 2006 - 4000 grafts.
Sept 2007 - 4330 grafts.
The pictures below show the growth of the 4000 grafts transplanted in the first FUHT session.
The underlying philosophy being to transplant densely in one area, so that -
It does not need to be touched again,
It looks dense enough in all situations (whether dry or wet hair, as well as in different hair styles).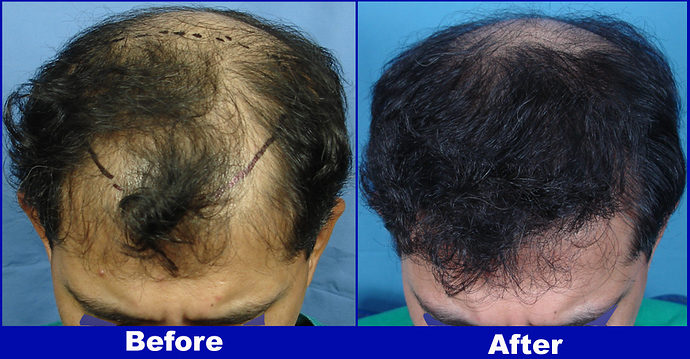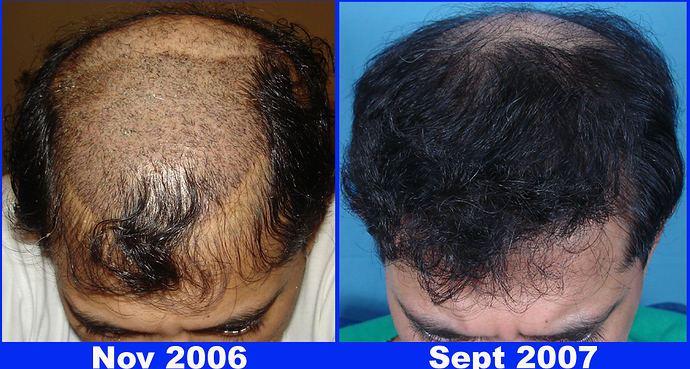 A picture of the bird's eye/ top view in Sept 2007.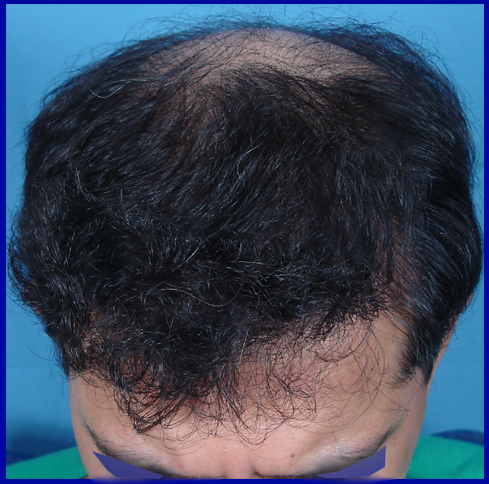 Regards,
Dr. A