Dear forum readers,
One of the benefits of the stitchless FUSE/fue method over the strip FUHT is the comfort level in post operative recovery.
Second, when going for strip, its advisable to go for the largest possible sessions and the minimum number of surgeries.
With FUSE/fue, one can go for smaller sessions. (Not that one cannot go for smaller sessions in strip, only I wont recommend multiple small strip surgeries).
The following pictures illustrate this aspect.
The patient went for transplant over a small area (choosing to go for the remaining areas in gradual steps over time).
The healing and the comfort can be understood by the pictures taken before and 10 days after the transplant.
Immediately pre operative (after administration of local anesthesia)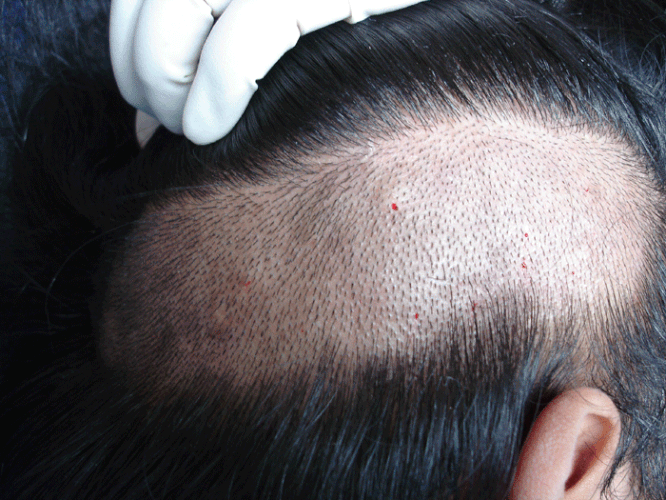 10 days post extraction images

Regards,
Dr. A