Hello All,
Long time reader, new poster. I've spent a couple of years researching hairloss and hair transplants on websites like this. I've found Hairsite particularly informative and so I've decided to share my HT experience with you all.
About me: 30 yrs old from London, UK. My hair began slowly receeding in my mid-20s.
After following the work of all the top HT surgeons featured on this forum (and others) I was convinced that Dr. Armani was the right choice for me. I attended 2 of his UK seminar/consults in '05/'06 and met with a number of his former patients. I was really impressed by what I saw in person and after much consideration decided to have a FUE HT with Dr Armani in Feb 2007. My decision was based on 2 main factors: his natural looking hairline work and his advancements in performing FUE over recent years.
4000 grafts were harvested via FUE at Dr Armani's Toronto Office. I am now 6 months post-op and you can view my progress here: http://stonerosefue.blogspot.com/
I'm very happy with my progress so far, feel free to drop me a line with any questions.
All the best,
SR UK
BEFORE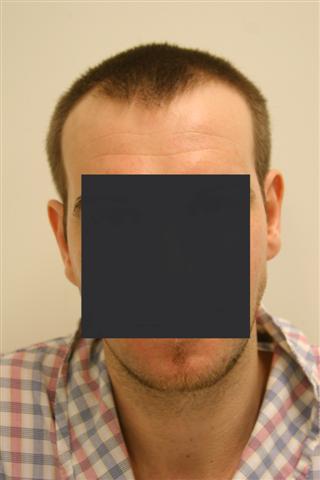 AFTER 6 months




BEFORE and AFTER - 6 months

http://stonerosefue.blogspot.com/
stonerose1977@hotmail.co.uk