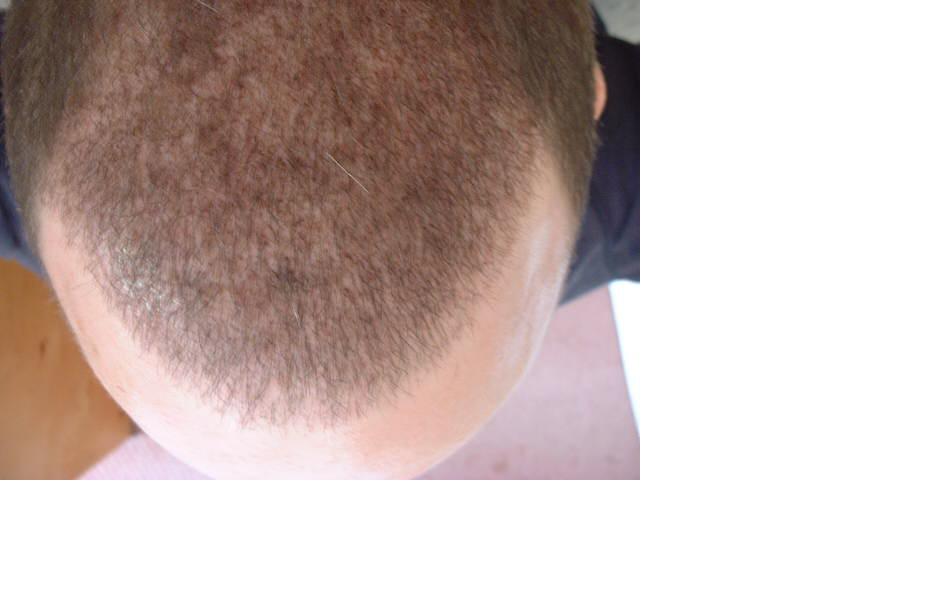 20 days post op from shaven FUE with dr cole. the recipient area already looks better than it did before with the 11 year old ht from dr rogers, The grafts are starting to shed now though, so it will probably look like crap in a few weeks, hopefully they will grow back…
How it looked before i went to dr cole, approx 600 mini grafts with dr rogers uk, 11 years ago.
I think the hairline already looks softer and less pluggy than before,it was moved approx 1cm beyond the dr rogers 'hairline' but i will have to wait to see how it turns out as is much to early to know what the results will be.